Hello! And welcome to my blog!
I'm Margaret Stermer-Cox and I'm a watercolor painter.
This blog is about art. It's about my paintings and events; abstract art discussions, art history, etc. You get the idea: anything ART! Please, join me!
And if you would like to see my works, a visit to Dancing Clouds Gallery – my online art gallery – is called for! Just click on the link in the menu above. And, Thanks!
Latest Post
Musing: A period of reflection or thought. A Day For Musing. Greetings! Its a lovely Sunday afternoon.  Its one of those days where the weather is unsettled, snow, then sun, then gray again.  I caught myself in a state of musing as I stared out the window.  I love the quiet of this time of […]

Posts
Success I've been basking in the glow of a recent success and mentioned wanting to talk about it in my last post (Sometimes I Do Not…Get Into Juried Art Shows).  I am honored to say that one of my paintings was accepted in to a major juried art show, the Northwest Watercolor Society's 74th Annual […]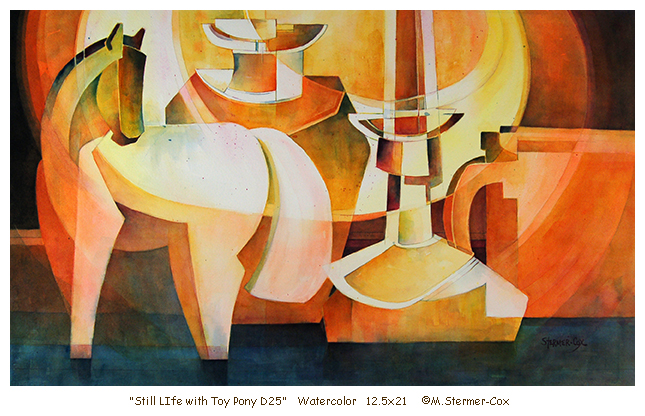 Sometimes I Don't… I'm thinking about times when things don't go my way.  For example, sometimes I don't get into juried art shows.  I rarely talk about it because it feels like a rejection and calls for a private moment.  I find it easier to talk about the times I do get in.  Success […]
Hello!  Welcome to my new home for my "Margaret (Peggy) Stermer-Cox Art Blog".